Countdown to Unibet Open Malta
The countdown is on for the forthcoming Unibet Open Malta event which starts next week in the gorgeous seaside resort of St Julian's.
Online satellites have been running on Unibet Poker throughout the Summer and more than 100 players have now won their way into the prestigious €1,100 buy-in Main Event.
The festival is taking place at the luxurious 5* Intercontinental Hotel in St Julian's from next Wednesday, September 28 to Sunday, October 2 – with the Main Event starting on Thursday, September 29. This will be the tour's fifth visit to Malta and follows a record-breaking event held there in 2019.
Although package qualifiers have now ended, players still have a chance to win their way into Unibet Open Malta with a final seat-only qualifier taking place at 8pm (CEST) next Tuesday, September 27.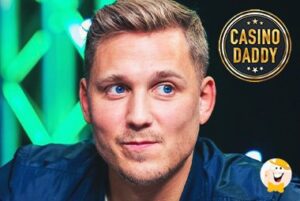 Among those set to compete at Unibet Open Malta are Unibet Ambassadors Dara O'Kearney, David Lappin, Monica Vaka and Alexandre Reard along with popular Twitch streamer and Instagram influencer CasinoDaddy.
The five-day festival promises to be an unmissable event. As well as a packed schedule of poker tournaments – offering multiple chances to head home with a trophy – players are also guaranteed a fantastic time off the felt as well.
Parties galore!
To celebrate Unibet's 5th anniversary as well as the Unibet Open's 15th anniversary, three different evenings are planned at the festival including the glamorous Players Party on the Saturday night at the Sky Club, one of Malta's top nightclubs.
On Thursday, September 28 the Unibet Open Welcome Party will also include an entertaining "Blingo" session. Blingo offers a high-octane mix of lip sync battles, dance-offs and – obviously – a ton of "bling" driven by a killer Hip Hop and RnB soundtrack. Blingo mixes it all up with comedy, prizes and top beats running alongside the traditional game of bingo.
On Friday, the Unibet Open will be hosting a Drinks Party at Casino Malta which lies right next door to the Cettina Room tournament venue. David Lappin, Unibet Ambassador and co-host of the award-winning Chip Race podcast, will be running a pub quiz at the party with numerous great prizes on offer.
The Saturday night Players Party will also be one to remember. It's taking place at the Sky Club, a mega-club located in the heart of Paceville, Malta's unofficial party capital. The Sky Club is one of the largest indoor party venues in the country and is renowned for one of the best clubbing scenes on the Island.
Poker highlights
The Unibet Open Malta Main Event features a €1,000 + €100 buy-in and there will be three start flights in total – Day 1a, Day 1b and a Day 1c turbo with 20-minute levels. All players receive a 30,000 starting stack and have a single re-entry option into Day 1c.
Other highlights on the schedule include the #QUEENRULES Ladies Event and the first ever Unibet Chip Race Mystery Bounty event along with the €330 Unibet Opener, two NLH Progressive Superknockouts, a 36-cap €110 Flipout, a €220 PLO tourney and several super-satellites.
Nataly Sopacuaperu, Unibet Open's Head of Events, added: "We are so excited for next week's festival! Malta is one of our favourite destinations and we're thrilled to be heading back there. Congratulations to all our qualifiers – we know you're going to have a fantastic time at the Unibet Open and we wish you lots of luck!"
Live Stream in Malta
Unibet Ambassadors will be co-hosting a live stream throughout the Unibet Open Malta festival. The live stream can be found on Unibet Open website, Twitch, YouTube and Facebook.
Unibet Open Malta history
2011: Mateusz Moolhuizen, Netherlands, €117,000; 293 entries, total prize pool €417,5252016: Martin Soukup, Czech Republic, €65,000; 292 entries, total prize pool €292,000
2018: Daniel Jacobsen, Denmark, €60,090; 273 entries, total prize pool €273,000
2019: Alan Carr, UK, €53,400; 327 entries, total prize pool €327,000